What has taken us away from other possibilities is our unlimited commitment to nature conservation.
With this in mind and to share the love for land, people and nature, Apasio Safari Ltd was founded in 2018 and the Masai Mara Lodges were built.
We work with the people who live and bond in this country. Not only do we want to give a memorable experience during the safari, but we want you to share our conviction and passion with us, that it is important to preserve nature and the creatures living there for generations to come. We have 25 years experience in tourism, of which 10 years in Kenya, we know our way and are happy to advise you!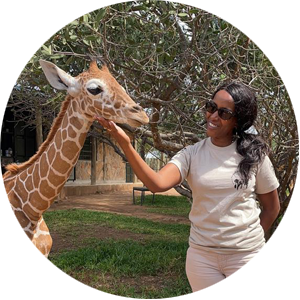 Elisabeth Kendi
Managing Director
Elisabeth is the managing director of Apasio. Even though she spend many years in the Azores and in Argentina, Kenya remains her home. To show this and to share the love for land, people and nature, she built in 2008 together with Frank the Rhino Watch Safari Lodge. In 2018, Apasio Safari Ltd was founded and the Masai Mara Lodges were built. Elisabeth not only has an overview of the safaris, she also looks after the renovation and maintenance of the lodges and camps. It is the engine that keeps all operations running
Frank
Managing Director
Always on the move and yet there: Frank is a nature photographer, taking care of research and conservation programs around the world. He works with teenagers and students, and directs Apasio Safaris together with his wife Elisabeth Kendi. With his infinite energy, he not only keeps the company in motion, but also inspires people around him. In addition, Frank is also on trade fairs, exhibitions and road shows to promote sustainable tourism and to motivate people for sustainable travel destinations.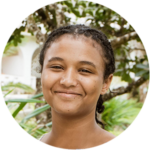 Maisha
Ambassador Rhino Awareness
She is the daughter of Elisabeth Kendy and Frank and ambassador for the Rhino Awareness Projekt. Since 2012 she has been ambassador for the "plant for the planet" movement and has planted tenthousands of trees with school classes and orphanages. On her youtube channel "Travel with Maisha" she reports from Kenya and presents national parks and reserves in a sustainable way.
Wilson
Tour Consultant
Always smiling, that's Carol! She is our marketing manager. Years of experience in marketing, her friendly nature and her professionalism make her an irreplaceable part of Apasio.
Kimutai
Tour Consultant
Another irreplaceable member of our team is Loise. After studying 'Msc Leadership for Sustainable Development' in the UK she came back to Kenya and worked in conservation. Now she handles our inquiries and bookings and takes care that all safaris go smoothly.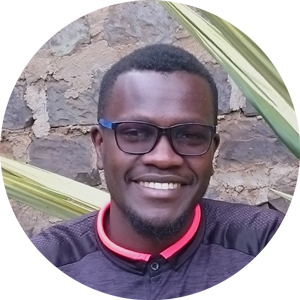 Granton
Tour Consultant
Clivan is our newest colleague and already a valued member of the team. He studied 'Travel and Tourism Management' in Nairobi. When he doesn't handle bookings and safaris in our office you will find him on the football pitch or cycling through the outskirts of Nairobi.
We are proud to introduce animals to nature in a sustainable way.  We confidently collaborate with lodges that demonstrate their commitment to nature conservation and environmental protection. Moreover, we are actively engaged in supporting nature conservation projects. Our passion drives us to create unforgettable experiences while promoting sustainable practices and making a positive impact on the environment.